Dish Heads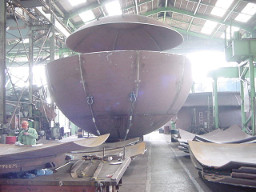 Surecon has tied up with reputed Japanese and Korean dish head manufacturers and business houses. These companies have over five decades of experience with a production capacity of various grades - including high grade steel fabrication and have ASME certifications.
The following services can be provided:
Design and Engneering
Raw Material Procurement
Equipment Fabrication
Quality Management Service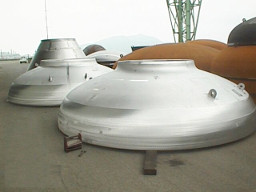 Production Capacity:
Month: 1,200 Tons per Month
Thickness: up to 300 MM
Products:
Hemispherical Head
Ellipsoidal Head Plate
Conical Head Plate
Half Shell
Raw Material:
Any type of Carbon Steel, Stainless Steel, Duplex, Super Duplex, Incoloy, Nickel Alloy, Titanium etc.
Certification / Compliance:
ISO 9001 : 2008
ASME : SEC. VII Div. 1 "S" , "U" and "U2" Stamp, B 31.3, B31.1
JIS, JP1
The High Pressure Gas Safety Institute of Japan